Set within a breezy, open-air restaurant overlooking The Anam's golden beachfront, Lang Viet is the beating heart of the property's culinary offering. Serving up a refined take on traditional Vietnamese cuisine, from fragrant Pho to the crispiest Bánh xèo, Lang Viet is the ultimate venue to sample Vietnam's incredible culinary offering.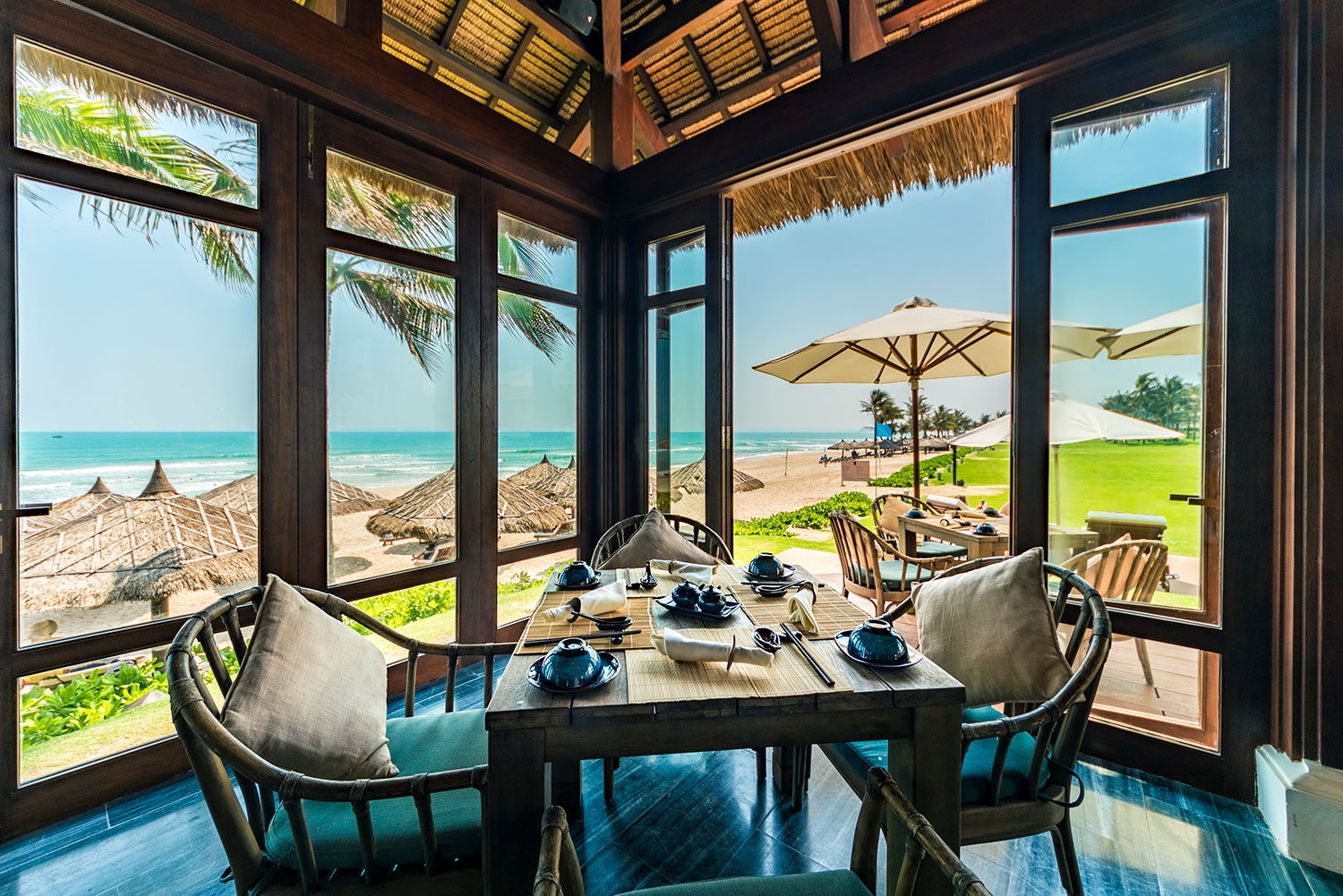 As you watch the sunset over the ocean and listen to the sounds of the waves crashing on the beach you will fall in love with Vietnam all over again at this atmospheric restaurant.
For an additional slice of authenticity, head to Lang Viet's bi-weekly 'Mama's Cooking' evenings, where the mothers of five members of The Anam's staff whip up a family-style Vietnamese feast in front of diners' eyes. Donning iconic conical hats and tunics in the place of chefs' whites, the mothers draw on centuries-old recipes which have been handed down through the generations. They cook each dish in the traditional way without toning down spice or flavour, just as though they were cooking for their own families.