Tropical Idyll,
Indochine Style
Striking a perfect balance between modern luxury and cosy Indochine charm since 2017.
Our elegant 77 villas and 136 rooms and suites, with grand sweeping balconies or large outdoor terrace, have been created with indulgence and relaxation in mind.
Beautiful, customised mosaic floor tiling, sustainably cultivated hardwood finishes, original local artwork adorning the walls, signature blue and yellow splashes of colour and a pair of traditional conical hats placed in the room for use, will provide you with an atmosphere of old-world elegance and a true sense of place, no matter the accommodation you choose.
All our accommodation offer a sumptuous marble bathroom comprising of a lavish sunken bath, spacious rain shower and two sink vanities. Allow the scent of our jasmine-infused bathroom amenities to transport you to a state of tranquility.
Families with a small child can opt to book a Premium Villa, featuring a charming sitting room with a sofa which can be converted into a comfortable daybed. Our connecting suites and rooms are also available for families of all ages looking to enjoy special memories at The Anam.
Your holiday of a lifetime at The Anam awaits...
These hideaway villas are an oasis of health and wellbeing.
The Anam Villas feature interiors that are light, airy and atmospheric; creating a luxurious experience reminiscient of old-world elegance.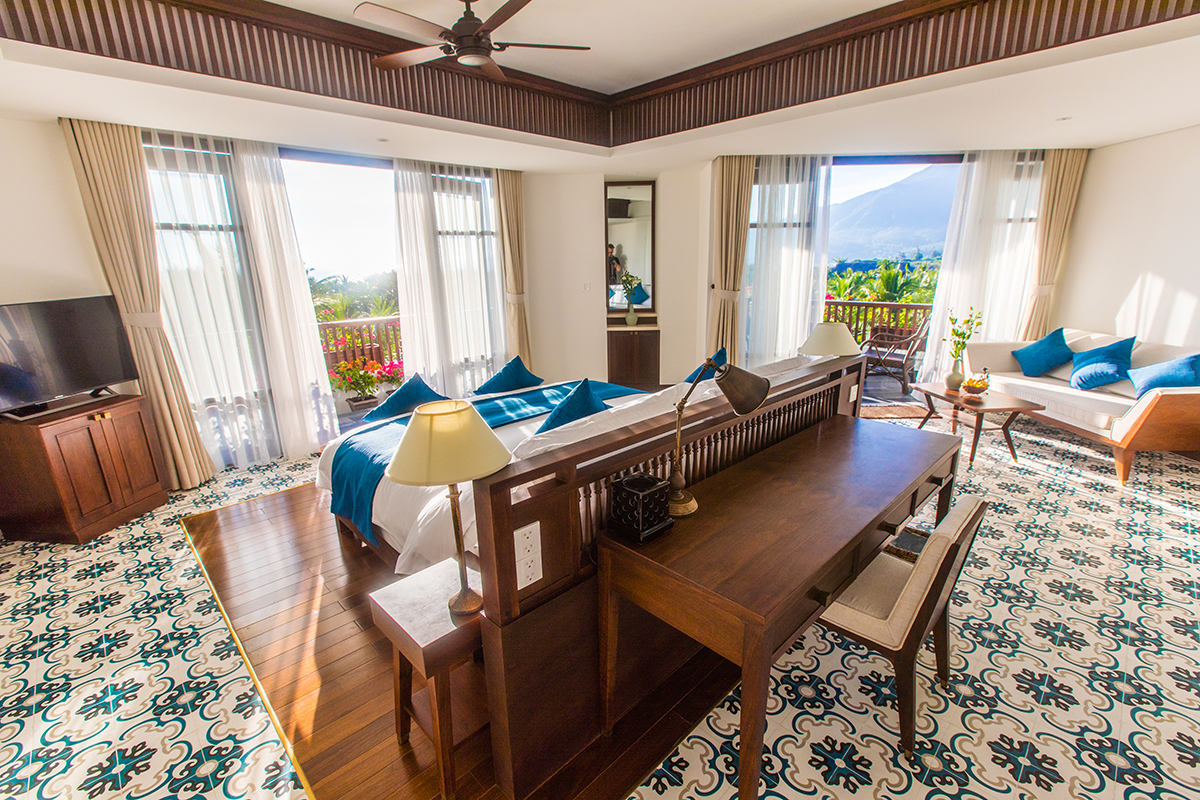 The Anam Terrace Suites feature a separate living room and balcony offering extraordinary views across the resort, headlands and sea.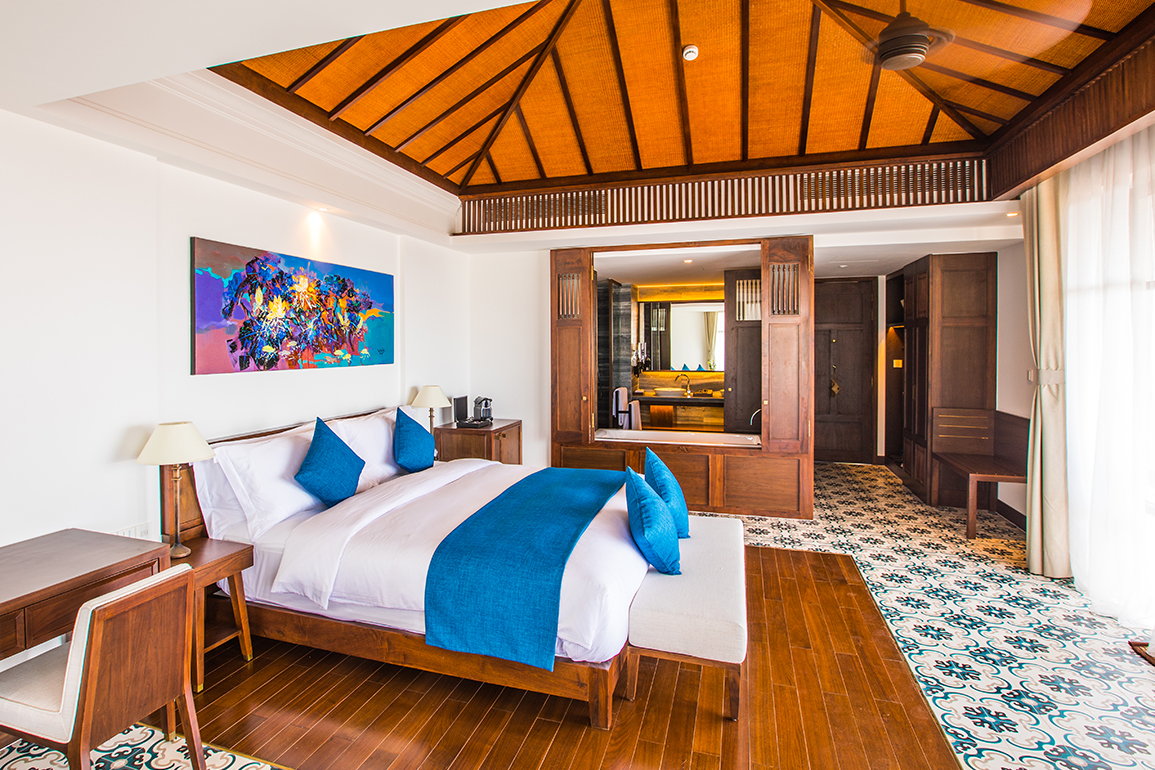 The Anam Deluxe Room Collection features 136 rooms in the five-floor building and the quarter duplex, all with access to a garden or balcony. Many of the rooms afford open views of the sparkling sea and verdant surrounds.